It is time to ship Sun back to Taiwan and his chain migration family of twenty or thirty people back to Taiwan. What is the matter with these goody two shoes Senators and Congressmen for everybody but the American people. Stop bringing in none White people from anywhere.Good thing the Police are now putting these people in jail when they make a threat. Why doesn't the Nazi Socialist/Communist Demo-rat Part and the Liberals want to put Policemen in the schools to guard against people like this who want to murder other students. I'll tell you why. Because they want these murders to happen so they can demand we abolish the 2nd Amendment. We should Abolish the Liberals and the Nazi Demo-rat party. That is why we need term limits. These career Senators and Congressmen have gotten to much power over the years. They commit Treason for Billions of Dollars and Sell our Country out for billions of dollars and they can't be touched by our laws of our Country. 2 to 1 The reason these crooked Demo-rats and Traitor Republicans are fighting so hard for the Illegal  Aliens is that they are getting Billions of dollars in their pockets from Mexico so they can over run our Country and Mexico takes over everything. These Traitors are capable of anything. You wouldn't think that Joe Biden and Kerry families are making Billions of dollars from China by selling us out and giving them secrets and helping them all the way. Treason, But they are agents of China and working for China not the United States so they can be billionaires. What do they care about the rest of us. They don't care. it's always them, not us. Research it like I did.
He Was Planning Something Horrible:' Foreign National on Student Visa Accused of Plotting School Shooting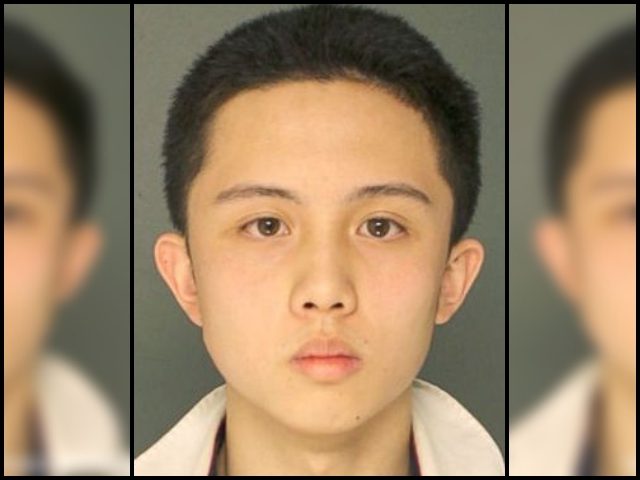 A foreign exchange student from Taiwan was arrested after allegedly threatening to "shoot up" a Pennsylvania high school, local police say.
An Tso Sun — an 18-year-old in the U.S. on a student visa — is accused of making a threat to another Bonner Prendergast Catholic High School student, saying he was plotting a shooting spree on May 1, according to The Inquirer. Afterward, the foreign exchange student said he was "just kidding."
Nonetheless, the student whom Sun had made the threat to told authorities and school officials. After the foreign exchange student was arrested by police, his home was raided and authorities found that Sun had been searching how to buy an AK-47 and an AR-15.
"When you add it all together, we believe that he was planning something horrible," Upper Darby Police Superintendent Michael Chitwood told the local media.
Though police did not find a gun in his home, they did find:
A bulletproof vest
A ski mask
9mm bullets
A crossbow
Earplugs
Sun first entered the country in July 2017. Now, the foreign exchange student is being held at the Delaware County Prison and is charged with making terrorist threats.